MuckRock, a nonprofit news organization whose stated goal is government transparency,  got more than it bargained for from recent Freedom of Information Act (FOIA) requests.
Curtis Waltman, a journalist at MuckRock, was seeking information from the Washington State Fusion Center (WSFC), a joint operation between Washington State law enforcement and the federal government  about Antifa and white supremacist groups. Although Waltman did get responses to the questions he asked, he was also emailed a file  titled 

"EM (Electric Magnetic) effects on human body.zip."
When he opened the zip, he found the following documents, including one titled: Psycho-Electronic Effects. The source on the bottom of this document is raven1.net, which is no longer online. Instead, it is showing as a domain for sale.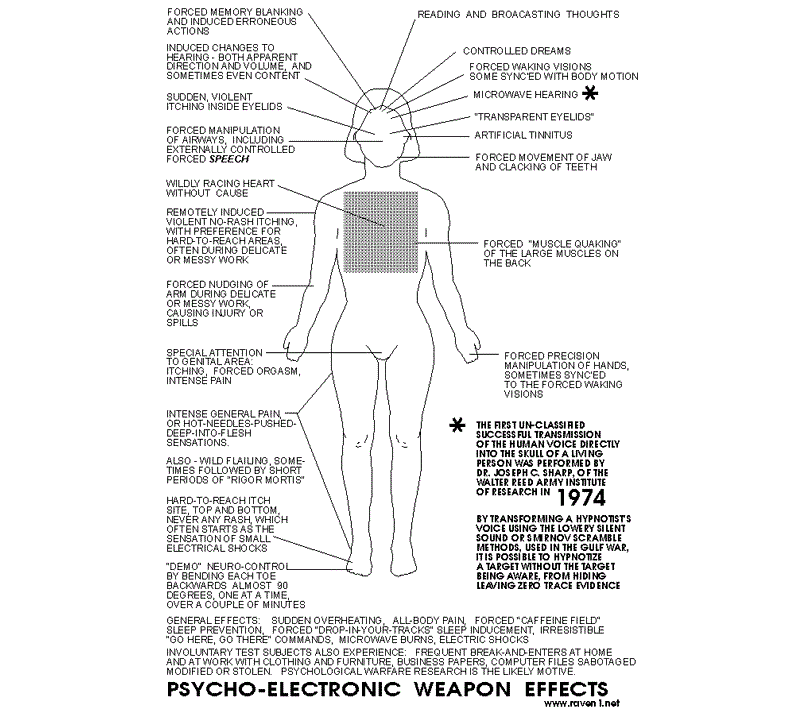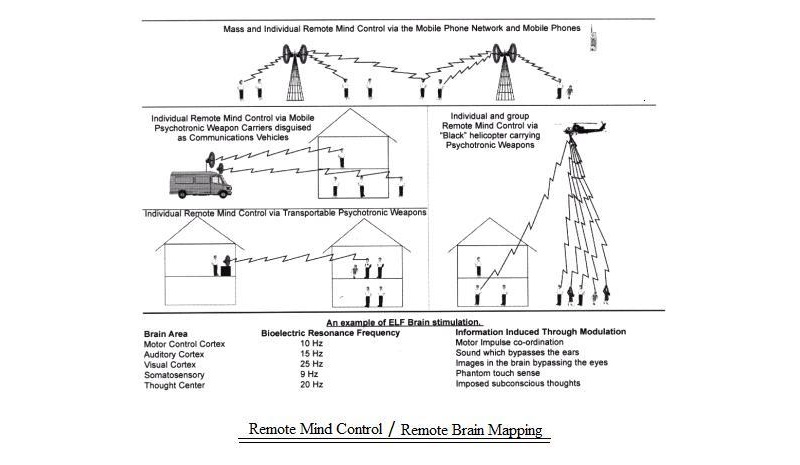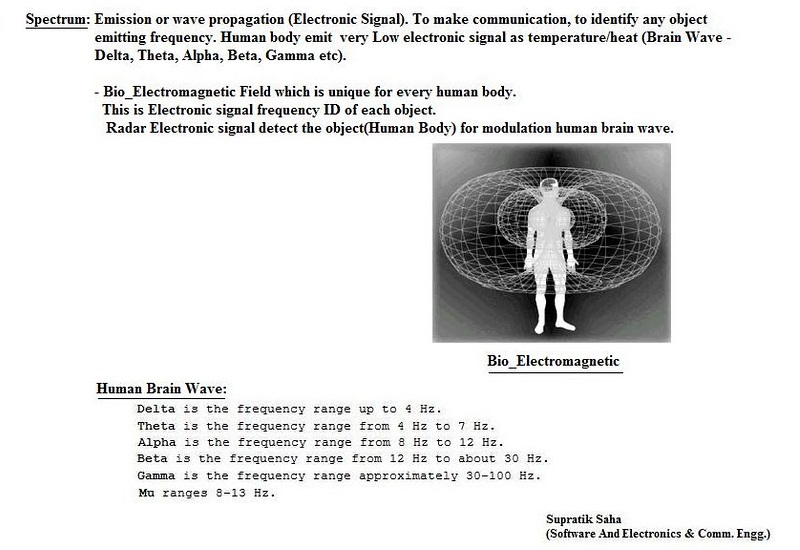 Psychological Control Operations
According to Popular Mechanics, some of the images emailed to Waltman appear to be part of an article in Nexus magazine . The article describes a 1992 lawsuit brought by  John St. Clair Akewi against the National Security Agency (NSA). Akewi alleged that the NSA had the "ability to assassinate US citizens covertly or run covert psychological control operations to cause subjects to be diagnosed with ill mental health" and was documenting their alleged methods.
Nexus is, an Australian magazine that explores the unexplained, conspiracy theories, alternative medicine etc. It reported on Akewi's case in 1996 but said it couldn't get Akewi to discuss it further: "I tried ringing Mr Akwei to find out what was the out-come, if any, of his court case. He firmly but kindly told me that he could not speak about anything to do with the case over the phone and hung up," reads an editor's note at the end of the article.
The federal government has experimented with mind control using a variety of techniques, however, these images do not appear to be part of any official government documents.
Such Weapons Being Used in Cuba?
Recently, both United States' and Canadian diplomats in Havana, Cuba have suffered from symptoms similar to those described in the above documents.
According to CBC News, "10 Canadians in Cuba have experienced symptoms — including headaches, dizziness, nausea and difficulty concentrating — according to government officials who briefed reporters in Ottawa Monday."
'A New Type of … Brain Injury'
In addition CBC says: "A new report by a Canadian medical specialist raises the possibility that some of the Canadians have experienced a 'new type of possible acquired brain injury.'" A senior government official said that this injury is new to science, according to CBC. 
"The cause remains unknown but could be human-made," said a media release from Global Affairs.
---
---
Categories: Breaking News, Conspiracies, Future Trends